Our alternative crop planting initiative, the Tom Yum project, creates peace between elephants and farmers by transitioning farms from crops that attract elephants to species that elephants find unpalatable. However, we see other ecological benefits of growing these alternative crops without the use of chemical fertilizers and sprays.
We're about to enter the next phase of the project, where Brooke Friswold, PhD researcher at King Monkut's University of Technology Thonburi (KMUTT) will begin analyzing ecological indicators in alternative crop plots.
Here are a few pictures that demonstrate how not only elephants, but also birds and pollinators are benefiting from the Tom Yum project. A bird's nest in our lemongrass plot, a wasp nest in our Karonda plot, and a butterfly that we watched emerge from its cocoon in our citronella plot.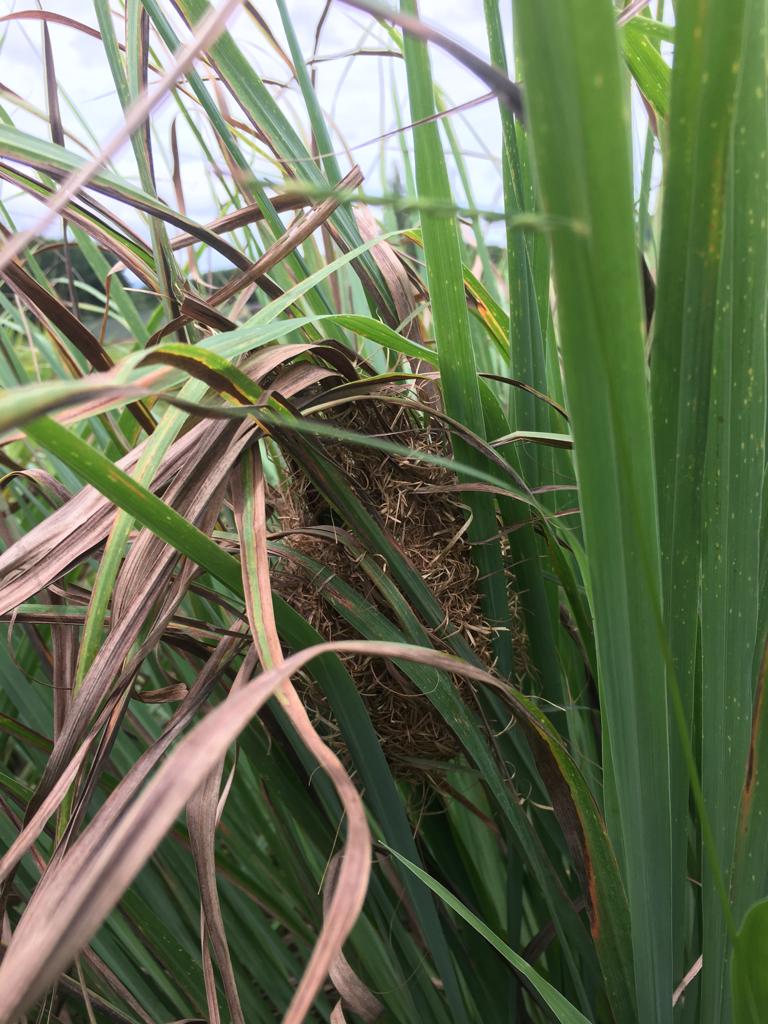 Some photos are taken during a recent round of data collection in the Tom Yum project's alternative crop research plots. During community workshops before the project was established, farmers anticipated that even if the elephants didn't consume the less palatable crops, they would still trample them, resulting in similar economic losses.
We've been assessing elephant impact in the research plots of lemongrass, citronella and other herbal, medicinal crop species and we've noticed that several of the crop species, such as lemongrass pictured here, is resilient to trampling. Even after elephants have stepped on the crop, it continues to grow. Throughout the study period, no lemongrass has been consumed by elephants, and less than 3% of the crops have been eliminated due to trampling.
‹ Back to previous page